Hardwood Flooring
Timeless Beauty, Classic Elegance
Hardwood flooring has a timeless beauty that cannot be matched. The perfect backdrop to any room, it adds warmth and elegance to your home. Plus, hardwood flooring is easy to clean and great for keeping those pesky allergens away.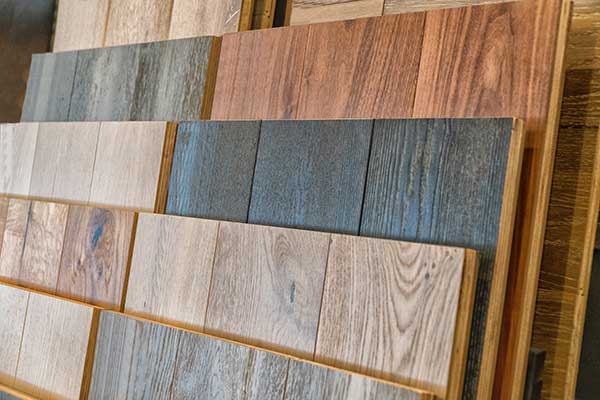 At Darvish Interiors, we carry high-quality hardwood flooring from the world's leading manufacturers. While hardwood flooring is more expensive than carpet to both purchase and install, it can last for decades and increases the value of your home.
Choosing the Right Hardwood Flooring for Your Home
Choosing a hardwood floor can feel intimidating at times. Few decisions will have a more lasting impact on how your home looks, feels, and functions. Even though hardwood flooring doesn't have the vast array of color and design options that carpet or tile has, there are still several factors to consider like species, grade, stain, size, construction, and the pattern/design of how the wood planks are installed inside your home.
That's where we come in. Our design specialists will help guide you to the best choice for your home, budget, and style. Send us your floor plan and we'll display it on our showroom monitor so you can see how the different options will look inside your home. Our design experts will help you choose the right hardwood species, stain, and pattern for installation. Our seasoned installers will install your new hardwood floors with meticulous attention to detail. We never settle for less than the best for our customers.
Hardwood Flooring Species
Hardwood floors can be dramatic, elegant, rustic, classic, or modern. One of the first decisions to make is the type of hardwood species. Some of the most popular hardwood flooring species include:
Maple
Walnut
Bamboo
White oak
Red oak
Hickory
Brazilian cherry
The next thing to consider is the color or stain. Some homeowners opt for a dark, dramatic look. Others want a light and airy feel or something modern and rustic. Another option is to keep the original color of the wood and just seal it. Over time, the wood color will alter slightly, often getting slightly deeper and richer depending on the species. Oil finishes, for instance, are a huge trend in hardwood flooring today.
Once you've chosen the color or stain of your hardwood floors, you'll need to decide on the plank size and width. Typically, narrower plank sizes give a classic feel and make small rooms seem larger. Wider planks offer a more rustic, intimate feel. Finally, you'll need to decide the shine of your hardwood flooring – very shiny, somewhat shiny, or matte.