Get to Know Darvish Interiors
Darvish Interiors is a local company proudly serving Northern Virginia, Maryland, and the D.C. area. We work with the world's leading manufacturers to bring you the top brands in carpet, hardwood flooring, and tile. We handle it all, from design choice to flooring installation. We also work with builders to help them bring their client's vision to life.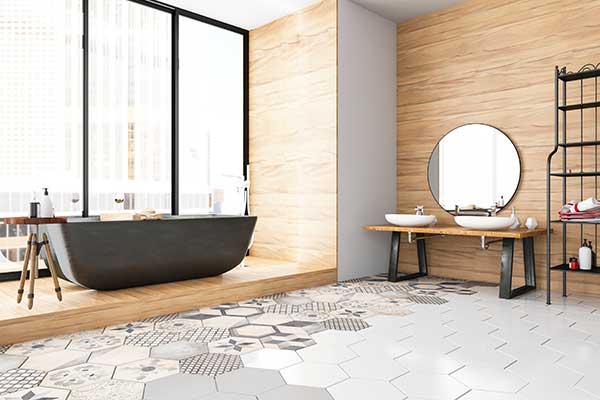 Darvish Interiors was formed in 2014 in response to a market need for interior finishes. Owner John Darvish has a long history in construction in the D.C. metro area with his company, Darvish Construction, which has been in business since 1988. Being up close and personal with thousands of homeowners made him realize that there was a strong need for a company dedicated to high-quality interior finishes, particularly flooring. 
It's impossible for every builder to have a showroom, especially with the vast array of choices and options. Yet, for clients to be able create their dream home, seeing their flooring options in person is a must. Thus, Darvish Interiors came to be. John Darvish partnered with Dan Howard and our showroom was built. Today, Dan runs the showroom, which caters to both builders and custom clients.
What Sets Us Apart
With its huge product line, grand showroom, professional design experts, and quality flooring installation, you'd think Darvish Interiors was a national chain. But we're not. We're a locally owned and operated small business. We offer the best of both worlds – small business values with big business capabilities. At Darvish Interiors, the values we live by are:
Customer service that goes above and beyond.
Expert design guidance from qualified professionals.
High-quality products from the world's leading manufacturers.
Expert flooring installation with meticulous attention to detail.
An immersive showroom experience to help builders and clients make their dreams a reality.
Honesty and integrity above all.